Saint-Étienne campus associations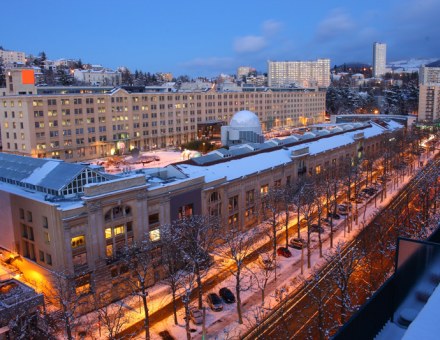 The student associations on the Saint-Étienne campus serve a dual purpose.
First of all, they contribute to student life by organising various cultural, sporting and social events. They also fulfil a learning objective by giving students the opportunity to manage entire projects, enabling them to develop their skills.
The main associations currently active on the campus are:
Student Office (BDE)
This association organises a wide range of events that shape student life throughout the year. The association is central to student life and plays a key role in developing a school spirit.
Email: ste-bde@edu.em-lyon.com
Sports Office (BDS)
This association manages students' day-to-day sporting activities. It organises sports events throughout the year, including the ski weekend.
Email: ste-bds@edu.em-lyon.com
Arts Office (BDA)
This association takes care of students' ongoing cultural and artistic activities. It organises events (Talent Show), and manages the decor and entertainment in the school for festival days. It prepares photo reports and videos of the various events and produces the Yearbook.
Email: ste-bda@edu.em-lyon.com
Junior Consulting
World Connection
This association manages intercultural exchanges within the school and helps foreign students studying on the campus to integrate into campus life. It aims to encourage an international spirit within the school by acting as a genuine bridge between students of all nationalities. It helps international students with their administrative procedures when they arrive.
Email: ste-worldconnexion@edu.em-lyon.com
New World
This association aims to promote sustainable development within the school through various projects, in particular with the support of the Saint-Etienne city council, which has donated ten bicycles for student use.
Email: ste-newworld@edu.em-lyon.com
Human
This association helps to provide tangible and lasting assistance to people and communities in difficulty. It undertakes international solidarity projects as well as national and regional projects. It also provides a social connection point on campus.
Email: ste.human@edu.emlyon.com
Web: humanbbaemlyon.wixsite.com/monsite-