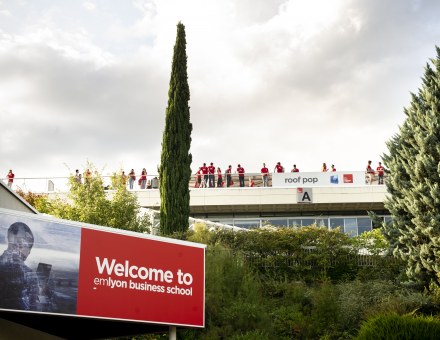 Situated in the heart of a six-hectare property just 25 minutes from Lyon's city center, the campus houses over 30,000 m² of modern, connected buildings.
It is also equipped with various sporting infrastructures (gymnasium, tennis courts, dojo, fitness room, etc.) and a "Roof Pop": a large, brand-new terrace with an outstanding view over the countryside around Lyon. An ideal venue for student gatherings and events, it was designed by architect Arthur Gential to accommodate the new work situations, innovative learning methods and cooperative initiatives between the school, its students and faculty, and companies.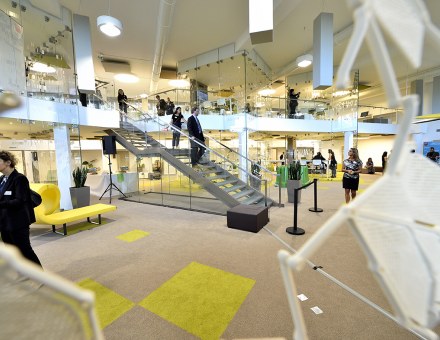 The Lyon-Ecully emlyon business school campus - Fast facts :
A makers' lab
A learning hub 
An incubator
An accelerator
A wellness center 
A gym
A rooftop
A 500-seat amphitheater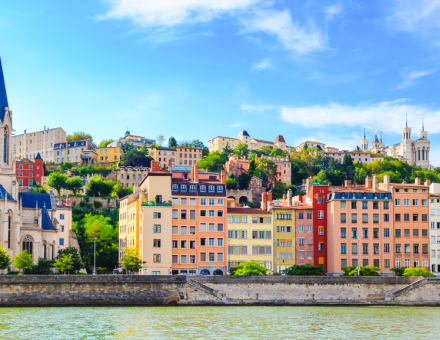 Lyon
Since the Renaissance, the banks of the two rivers, the Rhône and the Saône, that flow through the city, the Fourvière basilica that dominates the city centre, and the Old Lyon, are sights that make Lyon an extremely pleasant place to live in.
Lyon, France's second-biggest city, has much more to offer beyond its natural and historical riches – especially for those entering the world of business.